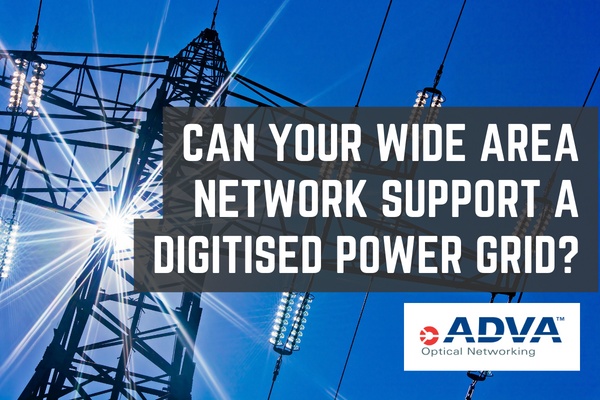 The utilities and energy industry is facing a significant challenge as it tries to keep up with the increasing demand for distributed power generation. The use of legacy technologies in the utilities and energy sector is becoming a hindrance for companies that are looking to modernise their operations. These technologies, which are rapidly approaching end of life, are not capable of handling the demands of today's distributed power generation and are presenting major security concerns for companies trying to maintain their critical infrastructure.
To overcome these challenges, utilities and energy companies must move away from a centralised operations model and embrace a more distributed approach; smart power grid - a decentralized, distributed model that enables hybrid energy production to be spread across a wide geographical area, offering numerous benefits.  One of the most appealing benefits to utilities and energy companies is the ability to operate the grid at close to maximum capacity, despite the higher complexity posed by decentralized power generation sites with unpredictable output. However, this is contingent on companies being able to effectively and safely manage their grids. This necessitates a redesign of their networks to support tele-control and substation automation standards, as well as the adoption of IP and Ethernet as the common network technology for both IT and OT applications.
Redesigning or re-architecting a network is a complex and time-consuming process that requires careful planning and execution. Utility and energy companies need to consider various factors, such as the current state of their infrastructure, their goals and objectives, and the impact that the transition will have on their operations. They also need to ensure that their networks are secure and resilient to minimise the risk of security breaches and outages.
The adoption of IP and Ethernet as the common network technology for IT and OT applications is also a major consideration. Utility and energy companies need to ensure that their networks are compatible with these technologies and that they have the necessary bandwidth and network capacity to support the increased data traffic. They also need to ensure that their networks are able to support real-time data transfer, which is critical for tele-control and substation automation.
An innovative and world leader in next-generation communications networks, ADVA, has developed a platform that helps utilities and energy companies digitise their wide area networks. This platform is built on several key building blocks, including packet optical networking to transport enormous amounts of data, encrypted connections to ensure complete safety in response to growing security concerns for critical infrastructure, fibre monitoring to proactively monitor and troubleshoot any network issues before they Impact Services, and ultra-precise timing over packet networks for resilient substation timing backing up vulnerable GNSS substation clocks. The end-to-end network management solution gives companies transparent and easy control over their networks, making it possible for them to seamlessly migrate their wide area network with a secure connectivity and resilient timing to a smart grid system.
Are you ready to evolve your legacy network into a flexible, efficient and secure infrastructure that maximizes the full potential of your smart power grid? Contact us today!