In partnership with ADVA, CoverTel is proud to announce the OSA 5400 TimeCard™, which provides highly accurate and reliable time distribution and synchronization for operators of data center network infrastructure and 5G open RAN architectures. Built on the OSA 5400 SyncModule™, ADVA's new PCIe card brings sophisticated timing capabilities to any open compute server, transforming it into a precise and stable PTP grandmaster, boundary clock, slave clock or NTP server. The OSA 5400 TimeCard™ is the market's first solution developed to the framework of the Open Compute Project's (OCP) Time Appliance Project (TAP) and enhanced with both PTP and NTP functions. With advanced synchronization capabilities, it solves a key challenge for network operators as they virtualize their infrastructure and replace purpose-built hardware with standard servers.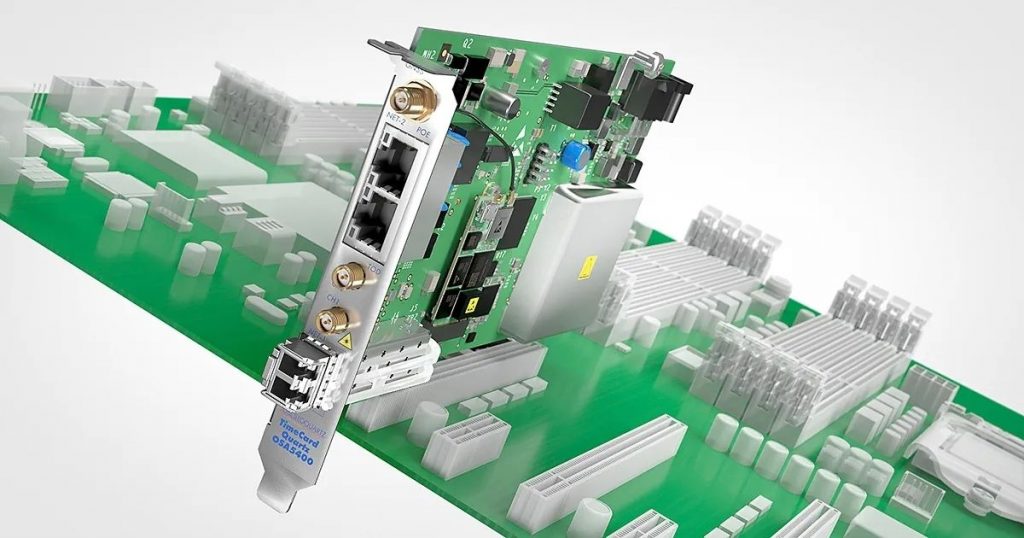 "It brings our experience in network and application synchronization to open compute servers as well as open RAN equipment, enabling a whole new group of customers to benefit from our unique expertise."
Gil Biran, general manager, Oscilloquartz, ADVA
Developed specifically to OCP-TAP specifications, ADVA's new OSA 5400 TimeCard™ is enhanced with an integrated GNSS receiver, PTP, NTP, PTP assurance, GNSS assurance and mitigation engines, as well as full sync management functionality. Easily plugged into a free PCIe slot of a standard open compute server or PC, it delivers extremely robust and precise synchronization. It offers a wide range of oscillator options to cost-effectively meet different levels of holdover requirements. Unlike competing solutions, the OSA 5400 TimeCard™ is designed for simplicity and assured operations. Its powerful control interface provides comprehensive device information as well as data on the performance of the timing network. The OSA 5400 TimeCard™ provides a transparent assurance and can be managed by ADVA's Ensemble Sync Director. Comprehensive visibility of the timing infrastructure puts operational teams in complete control, even with no specialist expertise in network synchronization.
To download the datasheet on the OSA 5400 TimeCard™, please click here. If you would like to know more, please give us a call on 1800 268 378 or get in contact with us here.