Working extensively with service providers, VIAVI Solutions developed the StrataSync™ solution for mobile workforce management.
Simplify managing your test processes with StrataSync for better operations efficiency.
• Track and configure instruments to standardize workflow processes
• Assign jobs, set task sequences and validate tests
• Collect test data and reports
• Analyze real-time test results and track employee and contractor performance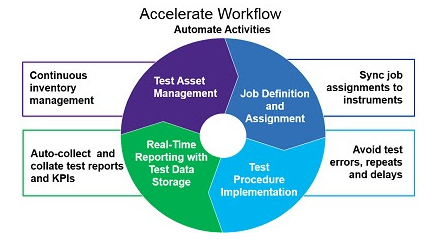 One of the benefits of purchasing and deploying VIAVI instruments is the standard provision of a StrataSync account and with the optional workflow feature. Send job work order information right to the tech's instrument with the right test parameters. Upon test completion, the tech can send (sync) results to the cloud with a time-stamp and geo-tag using the VIAVI Mobile App. Voila! You can see what's happening and avoid all the manual hand-offs, emails, and reporting.