Do you waste too much time on dull, repetitive tasks?
If so, you're far from alone. Rather than ease work demands, technology seems to have created more tasks for most of us.
That's why Robotic Process Automation (RPA) has swiftly become the go-to solution to eliminate repetitive, tedious tasks, and free people to work in more creative and strategic roles that drive more value.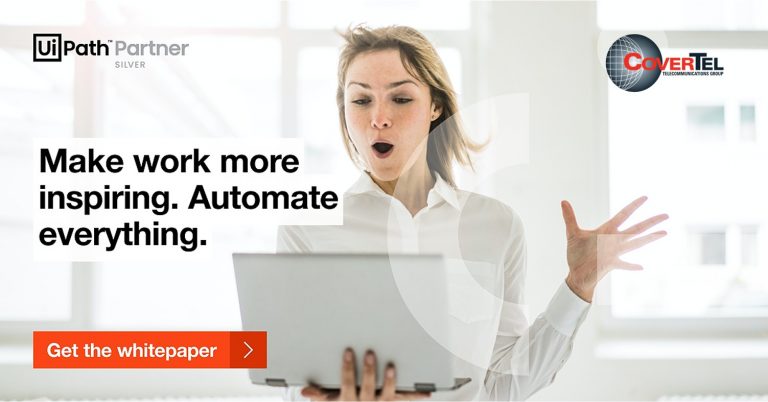 Download the free whitepaper, The Way We Work, to learn the benefits your company can achieve when RPA replaces the tedious parts of work through the UiPath platform.
As a Silver UiPath partner, CoverTel's team members possess the in-depth knowledge and proven experience to ensure a completely predictable RPA deployment​.
Read the whitepaper, The Way We Work, and discover how more organizations are changing how their employees work to achieve significantly higher levels of productivity and increase employee satisfaction.
Call us to get started!
Book in a demo today and discover how Robotic Process Automation will Save You Time and Money!