Rugged, reliable pocket-sized optical handheld tools for fiber install and maintenance
Building on the strength of the popular VIAVI SmartPocket line, the SmartPocket V2 is a family of pocket-sized optical handheld tools that are rugged for field use, including the industries smallest, most compact wavelength (λ) selective PON power meter for G/E-PON and XGS-PON/10G-EPON deployments. SmartPocket V2 is supported by the Mobile Tech App (MTA) for instant test result upload and inventory management, part of the StrataSync Test Process Automation (TPA) suite.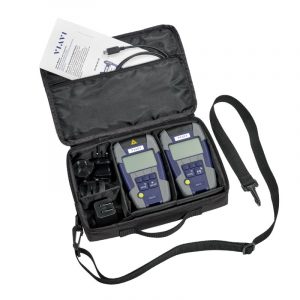 Features and Benefits
Instant on - No boot time, ready when you are
No setup power measurement - OptiChek mode
Super-fast (~1 sec) multi-wavelength loss testing
Huge storage capacity > 1000 results
Superior battery life - with multiple powering options
Cloud connectivity result upload and asset inventory
Call us to get started!
Book a demo now to learn more about our cost-effective solution for testing and troubleshooting optical fibres.