ServersCheck SensorGateway
InfraSensing
industrial sensor platform for monitoring critical infrastructures
The Sensor Gateway is a stand alone IP based temperature sensor with built in alerting features and serves as the base unit for our solution. It requires by default a network cable and 12v DC or POE power input with network based alerting. With the optional add-on modules, customers can add other network and power connectivity options to the base units. The Cellular Alerting & GPS modules enable to receive alerts even when your IP network is down and provides location data.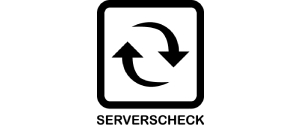 Key Features and Benefits:
Onboard temperature sensor
Built-in web server
Fully responsive web interface for desktop, tablet or smart phone
Alerting via email, Slack, voice call or SMS
Industrial protocols: SNMP and Modbus TCP, Modbus RTU
Industrial IoT Ready with optional LTE Add-On
Web API protocols: JSON and XML
DHCP or static IP
PoE built-in with optional 110-230v AC, +24v or -48v DC inputs
Ultra low power usage (< 0.5W)
Runs locally – no Internet connectivity required to operate
Stand-alone device: no software needed
User configurable firewall for enhanced security
0U rack mountable
DIN rail mountable with optional DIN Clips
Industrial grade: UL Listed, FCC and CE certified.