Government and Military agencies, as well as defence contractors and suppliers, face many challenges when setting up a lab with secure, automated, and transparent infrastructure. It is difficult to support multiple environments while keeping things secure, and this can become even harder if all the requirements and challenges are not identified at the beginning or during the process, potentially making things worse.
When it comes to testing new software releases, IT infrastructure, or setting up a new Cyber Range in certain markets, security requirements are much stricter than in typical commercial markets. This means that a "Permissions based Architecture" is necessary, and it's important to ensure that each communication path is "Hardened" to prevent interference from other sources.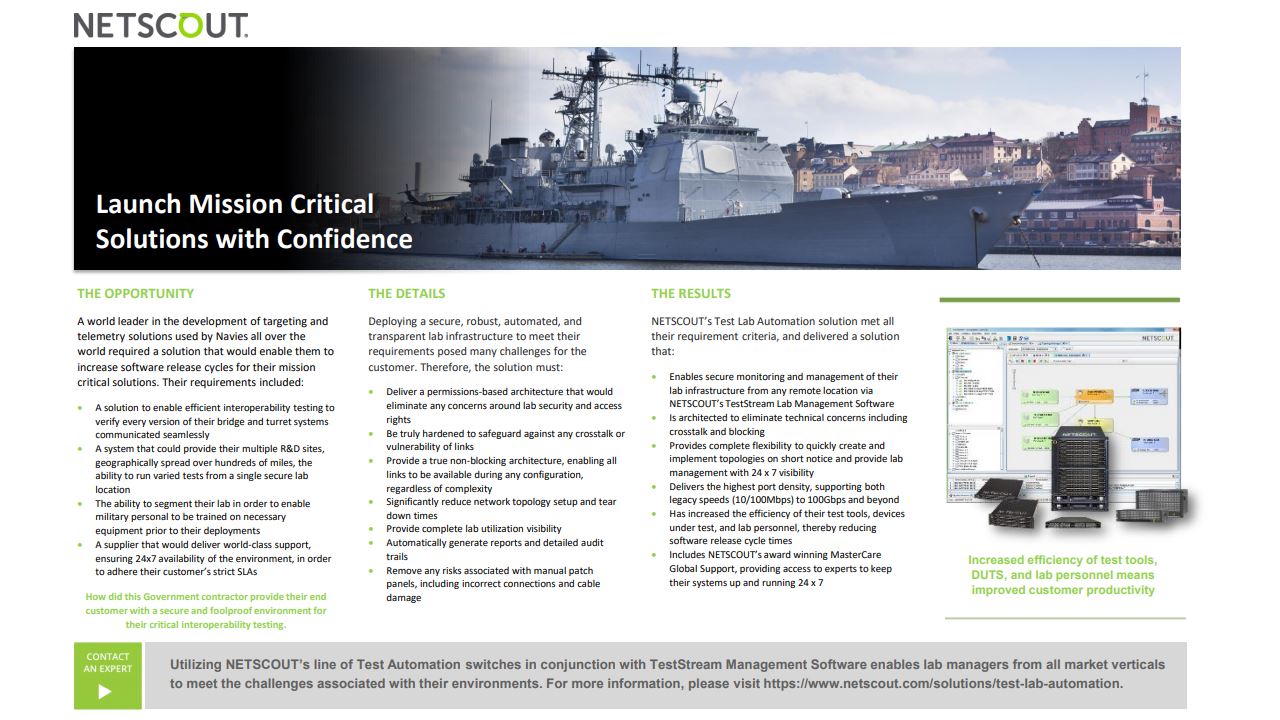 In order to effectively use test tools, it's important that they are able to handle different workloads and grow as needed. This is what is meant by scalability - the ability of a system to handle growth and increasing demands. Flexibility is also crucial because it enables users to adapt to changes in the network and adjust their testing methods accordingly.
However, being too flexible and making changes to the network quickly can create security problems because it can be difficult to keep track of all the changes and ensure that security measures are still in place. This is particularly true in large, complex networks.
NETSCOUT is a company that specializes in addressing these issues. They offer solutions that help maintain security even in environments with high scalability and flexibility requirements. This includes things like monitoring the network for potential security threats and ensuring that all changes are tracked and audited to maintain security and compliance. By working with CoverTel and NETSCOUT, organisations can enjoy the benefits of scalability and flexibility without sacrificing security.
Want to know more? Call us on 1800 268 378 or contact us here.