How to easily identify the best Wi-Fi signal location
Steren's ruggedized, user-friendly and low cost Wireless Display Tester detects strong or weak wireless signals, determines interference levels in the area and allows you to decide which channel to use to solve your Wi-Fi headaches once and for all. This device will also assist you to identify the best location for a "signal booster" to reach all ends of your house or large office eliminating dead zones and improving your Wi-Fi signal strength.
Key Features and Benefits:
Helps to find the best Wi-Fi channels available and determines the level of interference in the installation and troubleshooting area
Analyze and troubleshoot wireless networks in residential and small to medium business settings
Operates in stand-alone mode and does not require an Access Point (AP) connection, allowing you to easily identify the best signal strength to boost your WI-FI internet speed
Built in speaker to indicate good signal without interference
Scratch and shatter resistant tempered glass display
Eliminates the need for an additional access point or amplifier
Indicates good strong signal signal without interference with Bad, Fair, Good status
List all wireless Aps Wireless environment, along with their SSID, MAC address, frequency, channel, beacon signal strength (-dBm) and security configuration such as WPA or WPA2
Allow users to switch between 2.4GHz to 5GHz
Watch the video below to learn more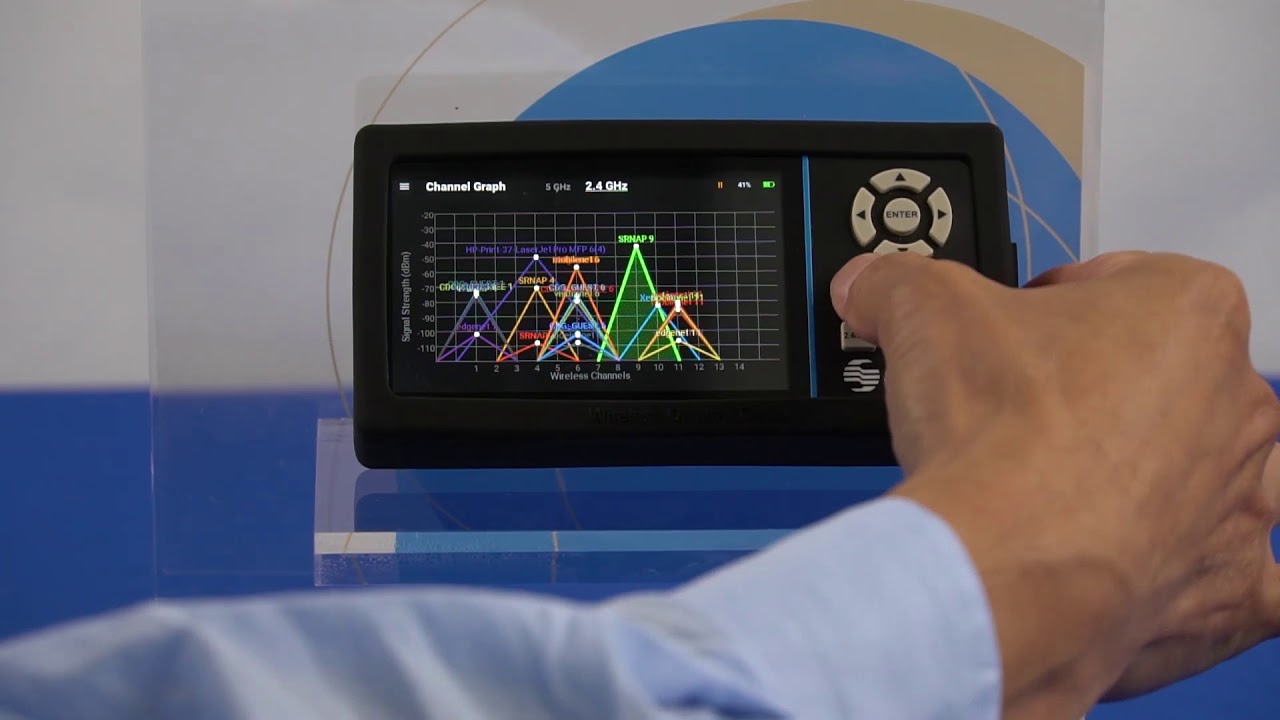 The signal is Always in your Control.