ADVA unveils industry's most compact 100G edge demarcation solution
FSP 150-XG400 Series removes metro bandwidth bottlenecks and offers easy route to MEF 3.0-certified 100G services
The arrival of 5G is bringing unprecedented data speeds, but mobile applications can only be as fast as the backhaul network. That's why Mobile Network Operators are now looking to upgrade their access infrastructure from 10Gbit/s to 100Gbit/s line rates.
FSP 150-XG400 Series supports a smooth and extremely cost-effective migration to higher capacity while also enabling the distribution of precise network synchronization that next-generation services require, said Stephan Rettenberger, SVP, marketing and investor relations, ADVA.
With the compact, ETSI-compliant design, the FSP 150-XG400 devices remove the need for deep shelves and excessive rack height units. This makes it easy and affordable to seamlessly upgrade from 1Gbit/s to 10Gbit/s or even 100Gbit/s service delivery. What's more, the new solutions feature integrated testing capabilities, so operators don't have to bother with expensive high-bitrate testing equipment.
Watch the brief video below to learn more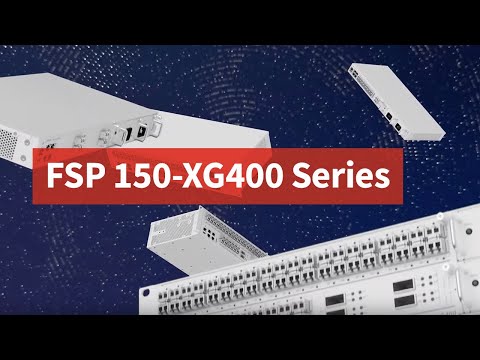 Key Benefits:
MEF 3.0 CE 100GbE UNI
Ultra-compact 100Gbit/s UNI demarcation solution for large enterprises
Compact design
100Gbit/s UNI demarcation in 1RU
High port count, low footprint aggregation: 1RU or 2RU height and 227.4mm depth
Versatile deployment
Compact size and extended operating temperature range (-40°C to 65°C) enable deployment in street cabinets and harsh environments
High-density 10GbE service aggregation
Seamless transition from 1Gbit/s to 10Gbit/s services with 25GbE and 100GbE trunk capacity
Timing distribution
Hardware-based timing support on all traffic interfaces enabling accurate frequency and phase distribution using Sync-E and 1588v2 PTP
Carrier class
Standard Ethernet OAM and Y.1564 service activation testing for delivery of MEF 3.0 Carrier Ethernet services up to 100GbE
If you'd like more information, call us on 1800 COVERTEL (1800 268 378) or send us an email at info@covertel.com.au