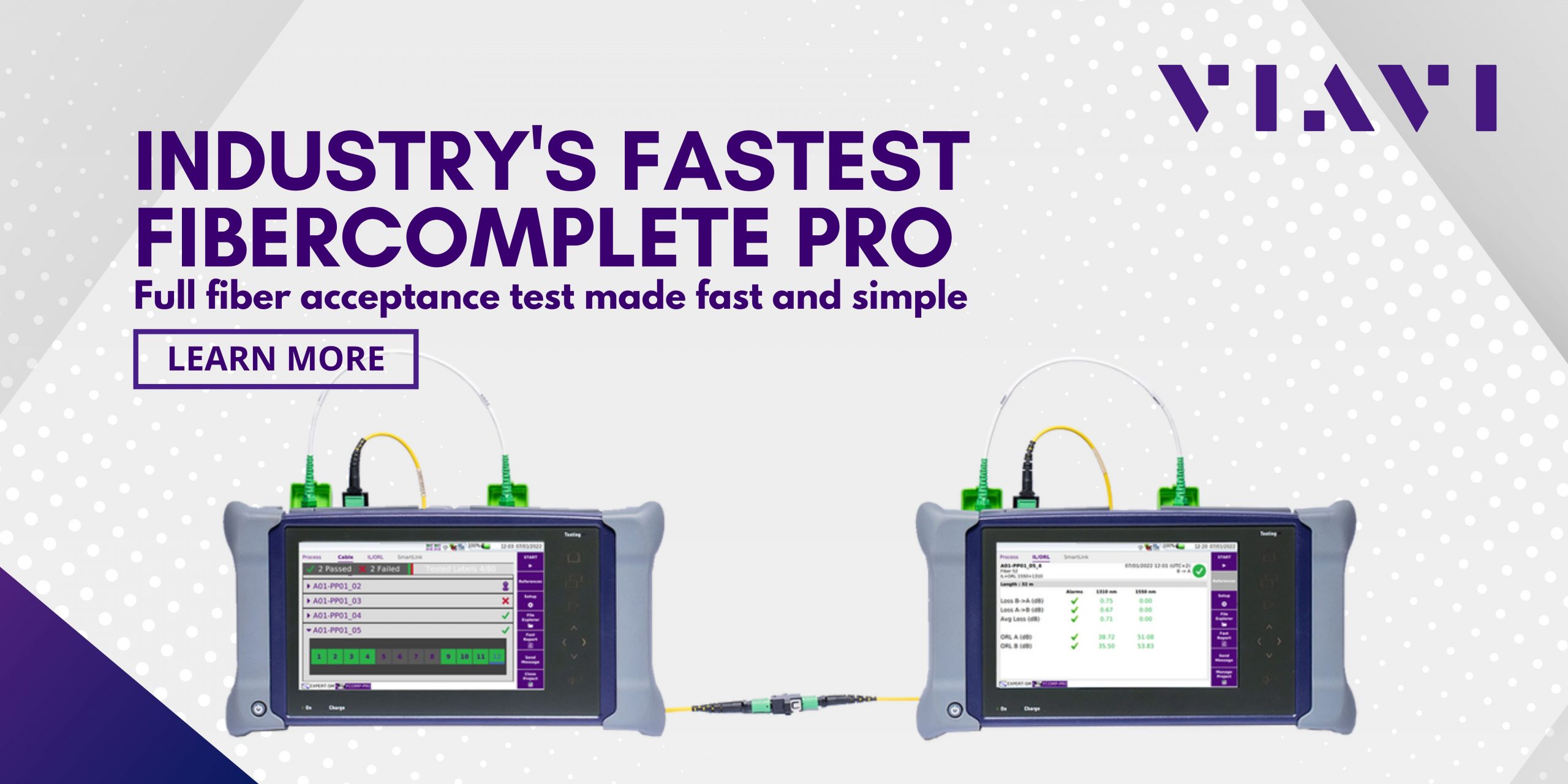 FiberComplete PRO™ is the industry's fastest, most compact and versatile solution for bi-directional fibre certification. It fully automates all the fundamental fibre-qualification tests, such as bidirectional loss (IL), optical return loss (ORL), and optical time domain reflectometry (OTDR) with one module from one optical port.
This is the first solution with enhanced automation to significantly reduce time and effort required for almost every aspect of the test and certification process including test setup and data exchange, results analysis and report generation.
Highlights include:
Fastest full bi-directional fibre certification solution – up to 80% time saved
Guided step-by-step test processes
4.5s measurement time for bi-directional IL/ORL and length at two wavelengths
Immediate corrective actions while on-side with automatic fault finder
Date link via the Fibre Under Test (FUT) for auto test config/setup and results exchange
Instant bi-directional OTDR event loss analysis "TrueBIDIR"
Smart Access Anywhere (SAA) for remote control and field tech support
Scale for high fibre count cables with the use of fan out cables or native MPO connectors test sequences
Watch the 90 second video below to learn more about the fully automated fibre testing capabilities of the FiberComplete PRO designed to streamline the construction and qualification of any type of fibre optic network.
Make your test fast and simple with FiberComplete PRO!
If you have any questions or would like to book a demo, call us on 03 9381 7888 or contact us here.