OCC-4056C DWDM Optical Channel Checker Module
for MTS-2000, MTS-4000 V2, MTS-5800 V2 Platforms
High-performance DWDM Optical Channel Checker module for deployment, maintenance and troubleshooting of DWDM fiber networks
VIAVI Solutions introduces the 4100-series DWDM Optical Channel Checker (OCC-4056C) for its MTS-2000, MTS-4000, and MTS-5800 platforms, forming the industry's most comprehensive set of CWDM and DWDM test solutions. As DWDM technology continues to migrate into access networks, technicians require a comprehensive set of cost-optimized DWDM test tools. The OCC-4056C optical performance, combined with the MTS platform's suite of capabilities, ensure that deployment, activation and maintenance tasks happen right – the first time.
Successfully deploy and maintain passive DWDM, signals for Fiber Deep, Remote-PHY and C-RAN / 5G applications
Qualify any DWDM channel or transceiver ITU-T channel number, frequency and power level, drift and spacing
Validate new wavelength routes through MUX/DeMUX using a fixed or tunable DWDM source in the SFP bay
Comprehensive qualification and troubleshooting solution for C- or DWDM or hybrid networks when combined with CWDM channel checker and CWDM or DWDM OTDR modules
Supports C-band applications (Ch61 to Ch12) and ITU-T G.692 DWDM grid with 50/100 and 200GHz channel spacing
Portable and lightweight, most compact DWDM OCC solution available for wavelength validation, certification and troubleshooting
DWDM, or Dense Wavelength Division Multiplexing, technology has been widely used in long-haul transmissions for many years. This technology allows multiple optical signals to be sent over a single fiber optic cable by using different wavelengths of light. This means that more data can be transmitted over the same cable, resulting in increased bandwidth and improved efficiency.
With the rise of data-hungry applications and business services, the need for high bandwidth has become even more critical. As a result, passive DWDM technology, which does not require any active components, has now been adopted in access networks. This means that cable operators and wireless operators are now using DWDM technology to provide faster and more reliable services to their customers.
For example, cable operators are migrating to and deploying Remote-PHY and DWDM-enabled business services, which require high bandwidth and low latency. Wireless operators are also moving to DWDM for CRAN fronthaul or as part of 5G, which require even higher bandwidth to support the increasing number of connected devices.
However, deploying DWDM technology is not without its challenges. Operators need a simple way to validate routes to connect new customers and troubleshoot faulty links without disrupting existing services. This is where advanced testing and monitoring tools come into play. These tools allow operators to quickly identify and resolve any issues that may arise, ensuring that their networks remain up and running and their customers stay connected.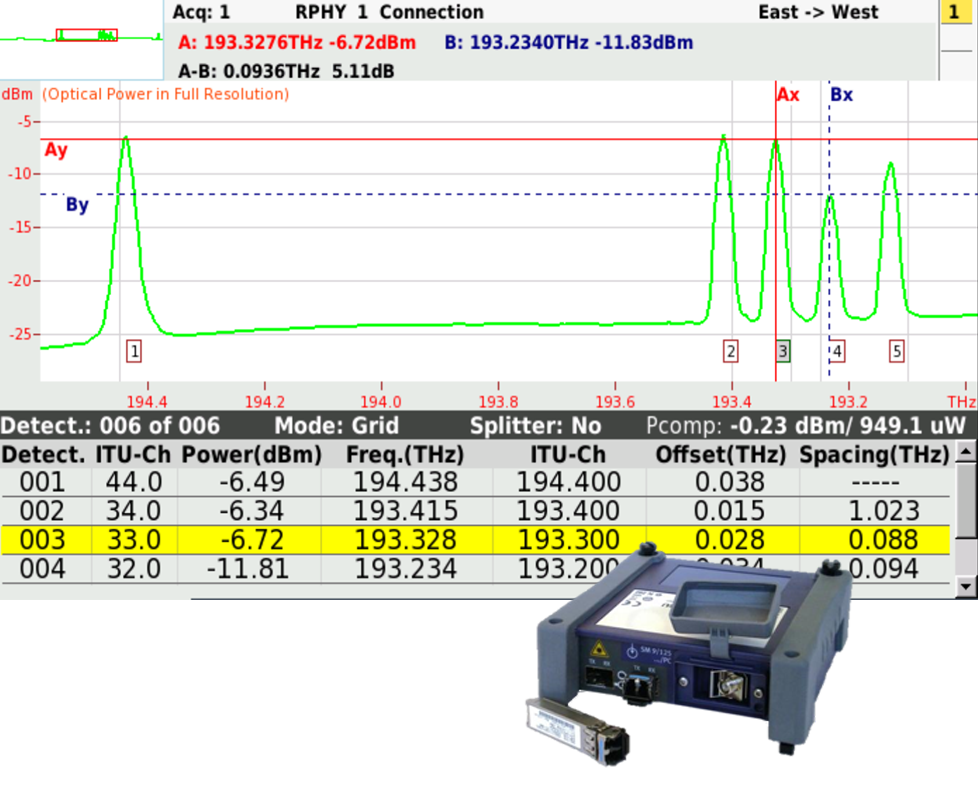 Interested in trying this out for yourself? Contact us here or call us on 1800 268 378