Smart grids must have precise timing to work properly. Sensors, control systems, protection relays, and remote terminals all need to be in sync to track data. But for power companies, it's important to keep their legacy timing system working while they upgrade to a newer, more accurate and dependable one. To help with this, ADVA has introduced a small and compact timing solution for digital power substations.
"Now utility networks can leverage a solution tailored to their precise needs that's easy to install anywhere. "
Gil Biran, general manager, Oscilloquartz, ADVA
ADVA's new OSA 5405-P substation grandmaster is a tiny synchronization solution made for upgrading power utility networks for the digital age. This system gives power companies the accurate timing they need for new smart grid technology, such as better power generation, distribution, and control. It stops outages caused by loss of timing from satellite signals by using GNSS receivers and accurate PTP grandmaster clocks. It is easy to install with options for rack, wall, or DIN rail mounting, and saves money and simplifies synchronization networks. The OSA 5405-P also helps power networks move to next-generation synchronization by supporting both legacy and new timing technologies.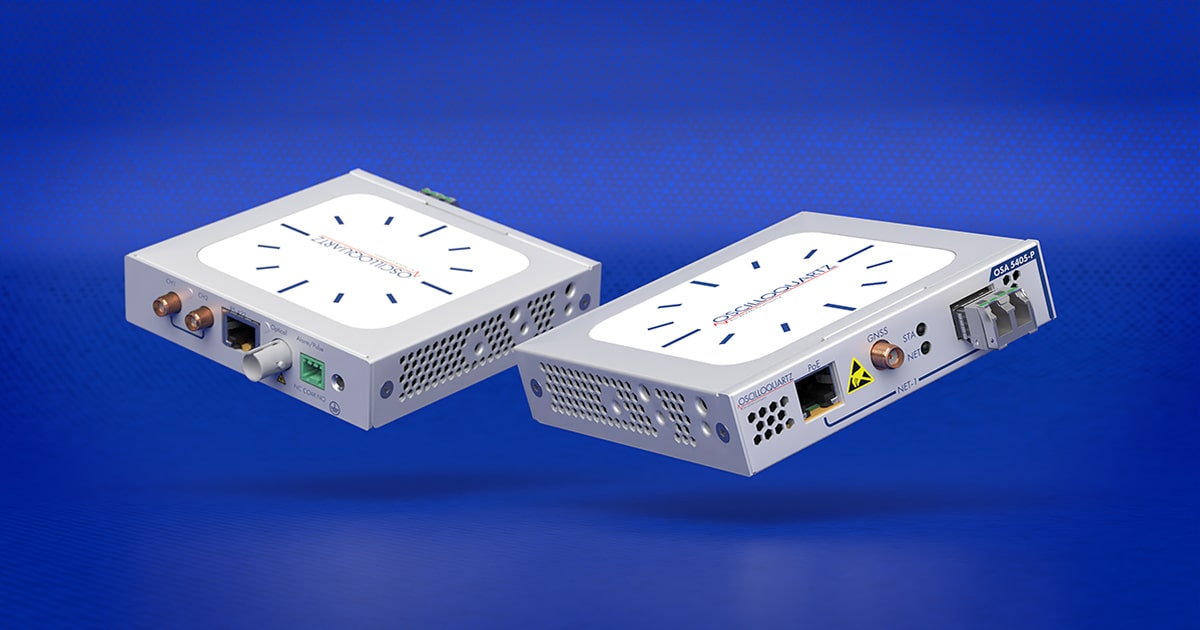 The OSA 5405-P offers power companies an efficient and secure way to upgrade their current timing systems. With the increasing demand for new automated technology and smart grid applications, power companies need precise and reliable timing. This system provides the accuracy and robustness required with its use of PTP timing.
To ensure the system is not vulnerable to loss of satellite signals, the OSA 5405-P has backup timing from the network. This feature eliminates the risk of timing inaccuracies, which could cause outages in the power network. The system is compatible with multiple PTP profiles, including the Power Profile, and has NTP and IRIG-B interfaces for accurate time synchronization for all power system devices. This helps to ensure that all devices in the power system are operating in sync with each other.
One of the benefits of the OSA 5405-P is its cost-effectiveness and compact size. This makes it perfect for use in secondary substations, where space is limited. The system can be mounted on a rack or DIN rail, and is easy to deploy, reducing the complexity and cost of synchronization networks. The OSA 5405-P can also be used in conjunction with the OSA 5422-IRIG solution in primary substations.
The OSA 5405-P also provides real-time monitoring of synchronization quality, ensuring that the system is functioning at optimal levels at all times. Additionally, it uses in-service sync checking and GNSS assurance capabilities for added security, further reducing the risk of outages and timing inaccuracies in the power network.