Change The Way You Manage Networks
Transition Networks' Smart Managed PoE+ Switches will revolutionize the way you manage your network with a unique Device Management System (DMS).
The new software provides the advanced tools necessary for total management of all network elements as well as lower overall cost, less downtime, easier management and maintenance of the entire PoE+ network. Learn more about the new Device Management System and how it works in the short 6 minute video below.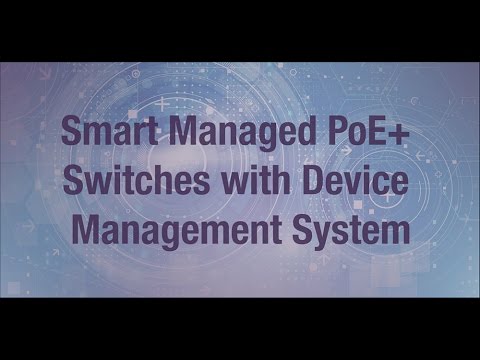 Key Benefits:
Automatically discover and remotely configure attached IP-addressable powered devices (PD)
Establish and document a baseline deployment
Topology, floor, and Google™ Maps view for simplified management of devices
Auto Power Reset (APR) monitors & automatically restarts edge devices
To learn more about these Smart Managed PoE+ Switches, Call us on 1800 COVERTEL (1800 268 378) or send us an email at info@covertel.com.au