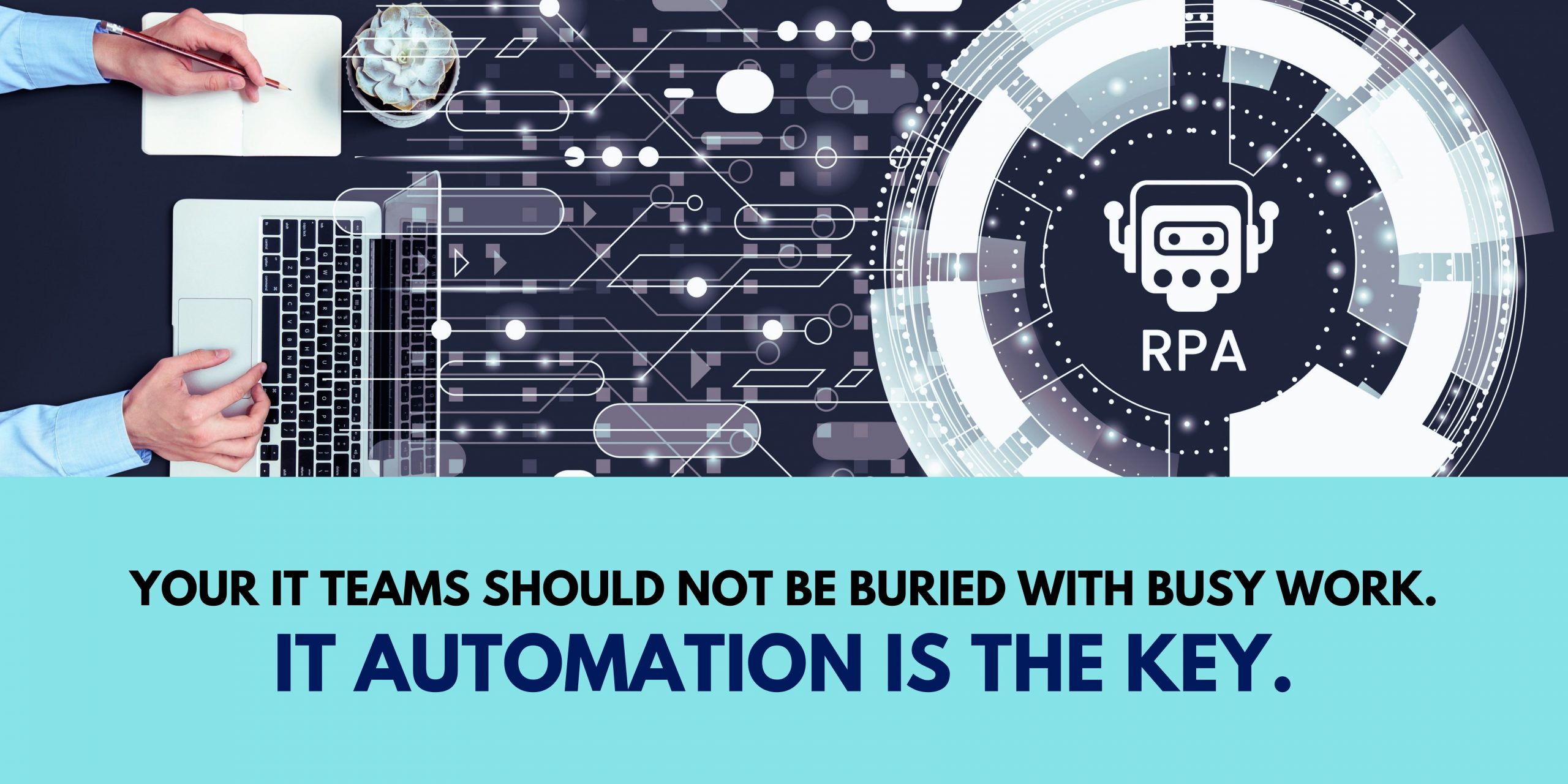 It's Time to Automate Your IT Ecosystem
IT automation is helpful to replace tasks and allow IT staff to keep up with the increasing scale and complexity of IT operations and cloud infrastructure. In a modern IT environment, the speed and scale of services are too much for even a large and dedicated team to manage. IT automation allows teams to operate in a setting where it's not uncommon to need to (for example) set up and configure thousands of servers.
The potential applications of automation are nearly infinite, but some of the most common ones include:
Employee on boarding and off boarding
Virtual Machine Deployment
Infrastructure provisioning, configuration, and maintenance
Watch video below
Download the White Paper It's Time to Automate Your IT Ecosystem to learn how your company can use robotic process automation (RPA) and artificial intelligence (AI) to lower costs, integrate existing systems, and improve your bottom line.
If you would like to know more please give us a call on 1800 268 378 and one of our technical consultants will be able to assist you with any questions you may have or arrange a demonstration. Alternatively, you can also get in contact with us here.