Is your VoLTE just another LTE data service?
Driven by stringent requirements of being a latency-sensitive voice service, and the promise of delivering a higher quality user experience than 2G/3G legacy networks, implementation of a VoLTE service is far more complicated than that of a traditional LTE data service.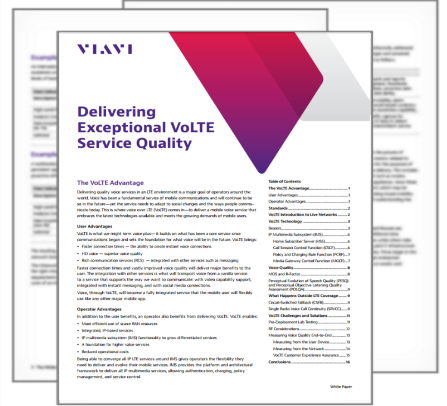 Download this white paper to learn more about interference. Learn how to locate its sources and discover new solutions making interference hunting easier.