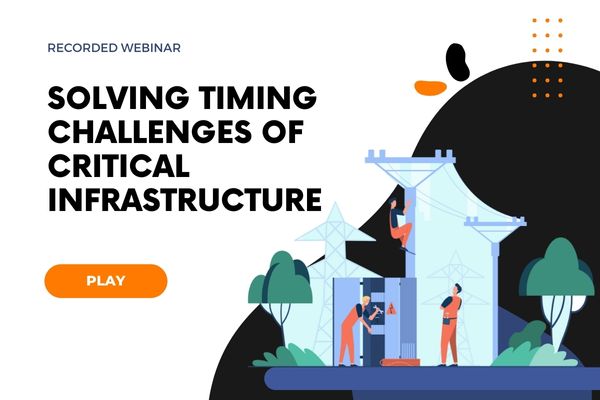 The timing and synchronization of power utilities and railways is an incredibly important aspect of their operations. Without properly timed and synchronized processes, the systems that provide electricity and transportation services to millions of people around the world would be unable to function. To ensure that these services are reliable and efficient, power utilities and railway operators must take steps to address the challenges of timing and synchronization.
In this webinar presented by Jörg Urban from
Oscilloquartz
, he discusses together with other subject matter experts the most applicable synchronization solutions for power utilities, transportation companies and financial institutions. Together with a Canadian power utility and Swiss transport operator they'll share the best practices for future-proof assured timing and the best available solution for synchronization innovation in the market today.
There will also be a short demonstration at the end of the webinar of how GNSS-delivered synchronization can be assured. Hit the Play button to watch the webinar