SmartPocket V2 OLS-35V2/OLS-36V2 Optical Light Source
The SmartPocket V2 OLS-35V2 Optical Light Source covers all standard single-mode telecommunication network applications with 1310 / 1550 nm while the OLS-36V2 quad-wavelength solution covers both multimode and single-mode wavelengths (850 / 1300 and 1310 / 1550 nm).
100% Safe Online Checkout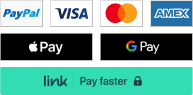 Available for short term rentals.
Rent it Today
Category: Fibre
100% Safe Online Checkout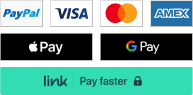 Description
The VIAVI OLS-3xV2 series consists of small and rugged optical light sources (OLS) for quick, easy, and convenient field insertion loss measurement and continuity checks. SmartPocket V2 OLS are ideal tools to complement the OLP-3xV2 optical power meters for insertion loss and continuity testing in both multimode and single-mode optical fibre networks.
They offer a dedicated and cost-optimized solution for testing and troubleshooting optical fibres in the field. All SmartPocket V2 sources are equipped with Auto-λ and Multi-λ functions compatible with any SmartPocket V2 power meter. This one-button operation provides a quick, simple, and error-free testing solution, which makes SmartPocket V2 OLS the ideal tool for daily field testing.
Key Features
Ultra-high reliability and high-availability
High-Visibility backlight graphical display with context-sensitive softkeys
Fast Auto-λ, Multi-λ mode when paired with SmartPocket V2 optical power meters
Combines up to 4 wavelengths in one instrument (single mode + multimode)
Dual wavelength single mode (1310/1550 nm)
Quad wavelength single mode (1310/1550 nm) and multimode (850/1300 nm)
Fibre Tracing – generating light source tone(s) for detection by SmartPocket V2 optical power meters
4-way powering – alkaline AA, NiMH AA rechargeable, AC power adapter and power over USB
Switchable optical adapter versions available for maximum flexibility
Applications
Measuring optical power levels and link insertion loss for both single mode and multimode networks
Network Build and Maintenance for

Enterprise/LAN
Access and Metro (LAN/WAN)
FTTx (e.g. Home/Antenna)
Key Benefits:
Ready when you need it

ultra-high reliability and high availability
Dependable, German design
Designed with outdoor environment in mind
Over 50 hours continuous use
Instant On – no boot time
Easy to use

High-Visibility backlit graphical display with the context-sensitive softkey
Auto-λ, Multi-λ mode