OLP-35V2 SmartPocket Optical Power Meter
The SmartPocket OLP-35V2 Broadband Power Meter is the optimal device for standard telecommunication networks and multimode or single mode application while the OLP-35SC provides the same capabilities as the OLP-35V2 and comes with a fixed SC adapter. The OLP-38V2 is a higher-power (up to +26 dBm) version for CATV HFC (with analog RF transmission) or amplified DWDM systems applications.
100% Safe Online Checkout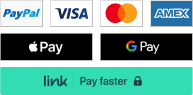 Available for short term rentals.
Rent it Today
Category: Fibre
100% Safe Online Checkout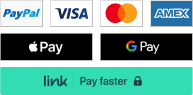 Description
The VIAVI Solution's new OLP-3xV2 Broadband Power Meters quickly, easily, and conveniently measure optical power levels and loss in fibre networks and fit perfectly in your pocket. Easy-to-use for technicians at any skill level SmartPocket V2 Broadband Power Meters (PM) complement VIAVI optical light sources (OLS) for insertion loss and continuity testing in both multimode and single-mode networks in all environments.
They offer a dedicated and cost-optimized solution for testing and troubleshooting fibre in the field. The smart and rugged OLP-3xV2 also includes unprecedented data storage capacity supported by result downloads to a PC or upload to the cloud.
Key Features
Ultra-high reliability and high-availability
High-Visibility backlight graphical display with context-sensitive softkeys
No setup "OptiChek" measurement mode
Fast Auto-λ, Multi-λ mode when paired with
SmartPocket V2 optical light sources
1 nm incremental wavelength settings
Universal optical interface supports all 2.5 mm with option for 1.25 mm connectors
Fibre Tracing – detecting optical light source tone(s) generated by SmartPocket V2 optical light sources
Storage for over 1000 test results and PC download capability
Bluetooth connectivity to the VIAVI Mobile Tech App
4-way powering – alkaline AA, NiMH AA rechargeable, AC power adapter and power over USB
3-year recalibration period
Applications
Measuring optical power levels and link insertion loss for both single mode and multimode networks
Network Build and Maintenance for

Enterprise/LAN
Access and Metro (LAN/WAN)
FTTx (e.g. Home/Antenna)

Standard and high-power level measurement