Seeker D HFC Leakage Drive Test Kit (ex demo)
Digital Leakage Management System
Configured to NBN Specifications
VIAVI Seeker D leakage detector accurately detects and measures signal leakage within the near-LTE and aeronautical frequency bands and features and unsurpassed sensitivity from 2 to 2000 uV/m.
The VIAVI Seeker D works in conjunction with the CT-4™ Channel Tagger. The CT-4 is a 1U rack-mounted unit that is located in the head end that provides an uncompromising tagging solution for active analog or digital systems.
In the NAV band, the Seeker D detects the proprietary signal from the CT-4 and scales it to be similar to leakage readings taken from an analog carrier. Consequently, the Seeker meter and Seeker D meter readings produce similar results in the aeronautical band.
Whether testing for leaks in both digital and analog systems, or monitoring aeronautical bands or near-LTE, Seeker D provides all of the capability to find and fix leaks quickly, accurately, and effectively.
The Seeker D leakage detector and the included mobile mount allow you to utilize your existing LAW Server, and Garmin GPS receiver, while keeping your plant technologically ready to meet tomorrow's leakage monitoring needs.
100% Safe Online Checkout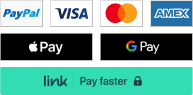 Note:
This ex-demo product is available for immediate shipping at a discounted price. The product sells as is and may be out of calibration.
Contact us
for more information.

Available for short term rentals.
Rent it Today
SKU:

Trilithic Seeker D Kit
Categories: Copper Solutions, Telco Tools
Tags: Ex-Demo, Online
100% Safe Online Checkout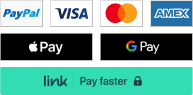 Description
This ex-demo unit comes with;
Seeker D Leakage Detector
Seeker D Mobile Mount with mounting arm and hardware
Seeker MCA III Base
Low & High Band Rubber Duck Antenna
Mobile mount to Diplexer Cable
Antenna Diplexer
AC Travel Charger and USB Cable
Mobile Mount DC Power Cable
Serial Data Cable
In Line Fuse Holders
Seeker D Leakage Detector Glove Case
Trilithic AFS-7 Antenna / TQC-600AI Antenna
Huber & Suhner Antenna
PCTEL Low Profile Vehicle Antenna
PCTEL Magnetic Mount Antenna
Smart GPS Receiver/Antenna
Operational Manual CD
Large Carry Bag
Various Cables
Key Features:
The complete high-performance, easy-to-use leakage solution
Adjustable frequencies
Accurately monitors leakage in all digital systems or mixed digital and analog systems
Time-saving channel tagging capabilities
Latest leak-tagging technology
Virtualized tagger support from multiple R-PHY vendors
Unsurpassed sensitivity from 2–2000 μV/m
Cost-effective solution utilizing the majority of existing seeker GPS installation and equipment