Test Equipment Carry Case to suit number of uses
The Test Equipment Carry Case is a versatile storage solution designed for professionals and hobbyists alike. With three compartments, an expandable design, and a sturdy construction, it provides ample space, flexibility, and reliable protection for your valuable equipment. The included carry strap and clear plastic window add convenience and easy visibility to enhance your workflow. Whether you need to transport test equipment or various other items, this carry case is the ideal choice for efficient organisation and peace of mind.
In stock (can be backordered)
100% Safe Online Checkout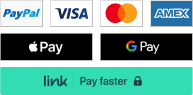 Available for short term rentals.
Rent it Today
Categories: Fibre Solutions, Telco Tools
Tags: clearance, Online
100% Safe Online Checkout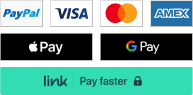 Description
The Test Equipment Carry Case is a versatile and practical solution designed to meet your storage and transport needs. Whether you're a professional technician or an avid hobbyist, this case offers the perfect blend of functionality and convenience.
Features:
Three spacious compartments: The case features three compartments that provide ample storage space for your test equipment, tools, accessories, and more. With separate compartments, you can easily organize and protect your items from damage.
Expandable design: Measuring approximately 30cm wide and 25cm tall, this carry case is expandable to accommodate additional items. Its expandability, ranging from 15-20cm, ensures flexibility and adaptability to different storage needs.
Sturdy construction: Crafted from durable materials, this case is built to withstand the rigors of daily use and offer reliable protection to your valuable equipment. It ensures that your items remain secure during transportation, reducing the risk of damage or breakage.
Carry strap: The case comes with a convenient carry strap that allows you to transport your equipment with ease. Whether you're moving from one location to another or on the go, the strap provides added comfort and support.
Clear plastic window: Equipped with a clear plastic window, this carry case offers easy visibility and identification of your stored items. You can quickly locate the equipment or tools you need without the hassle of rummaging through the case.
Benefits:
Versatile functionality: While originally designed for test equipment, this carry case can be utilized for various other purposes. It offers a practical storage solution for electronics, tools, instruments, accessories, and more. Its versatility makes it an ideal choice for professionals in various fields.
Convenient organisation: The multiple compartments enable efficient organisation, ensuring that your items are neatly arranged and easily accessible. Say goodbye to cluttered workspaces and hello to a tidy and efficient workflow.
Reliable protection: With its robust construction and secure compartments, this carry case provides excellent protection for your equipment. You can have peace of mind knowing that your valuable items are safeguarded against bumps, impacts, and other potential hazards.
Easy transport: Thanks to the included carry strap, transporting your equipment is a breeze. The strap allows for comfortable and hands-free carrying, making it convenient for technicians or enthusiasts who frequently move between different locations.
Time-saving visibility: The clear plastic window eliminates the need for guesswork or time-consuming searching. You can effortlessly identify your required items, saving valuable time and boosting productivity.