JDSU DSAM-2500B CATV Digital Services Activation Meter
Price Heavily Reduced – Originally at $799.
The DSAM 2500B is a CATV meter that helps in the on-site installation and service of high-speed data and video services.
100% Safe Online Checkout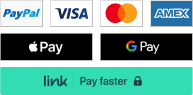 Note:
This ex-demo product is available for immediate shipping at a discounted price. The product sells as is and may be out of calibration.
Contact us
for more information.

Available for short term rentals.
Rent it Today
Categories: Copper Solutions, Telco Tools
Tags: clearance, Ex-Demo, Online
100% Safe Online Checkout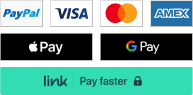 Description
It features an intuitive graphical interface complete with an informative online help system. Highlights – DOCSIS ver. 1.0 and 1.1 compatible – Ranging and registration confirm physical and network connectivity – QuickQAM summary of digital carrier performance (MER/EVM and pre/post FECBER) – Install autotests allow preconfigured automated tests for digital, analog and DOCSIS channels – Weather and shock resistant enclosure; weighs less than 3 lb (1.4 kg) – 4 to 1000 MHz range analog Signal LevelMeter.
Please note that image may not be a true representation of the actual unit.
Listing only includes a car charger 5A/250V Fuse and black carry bag. No AC power supply provided.