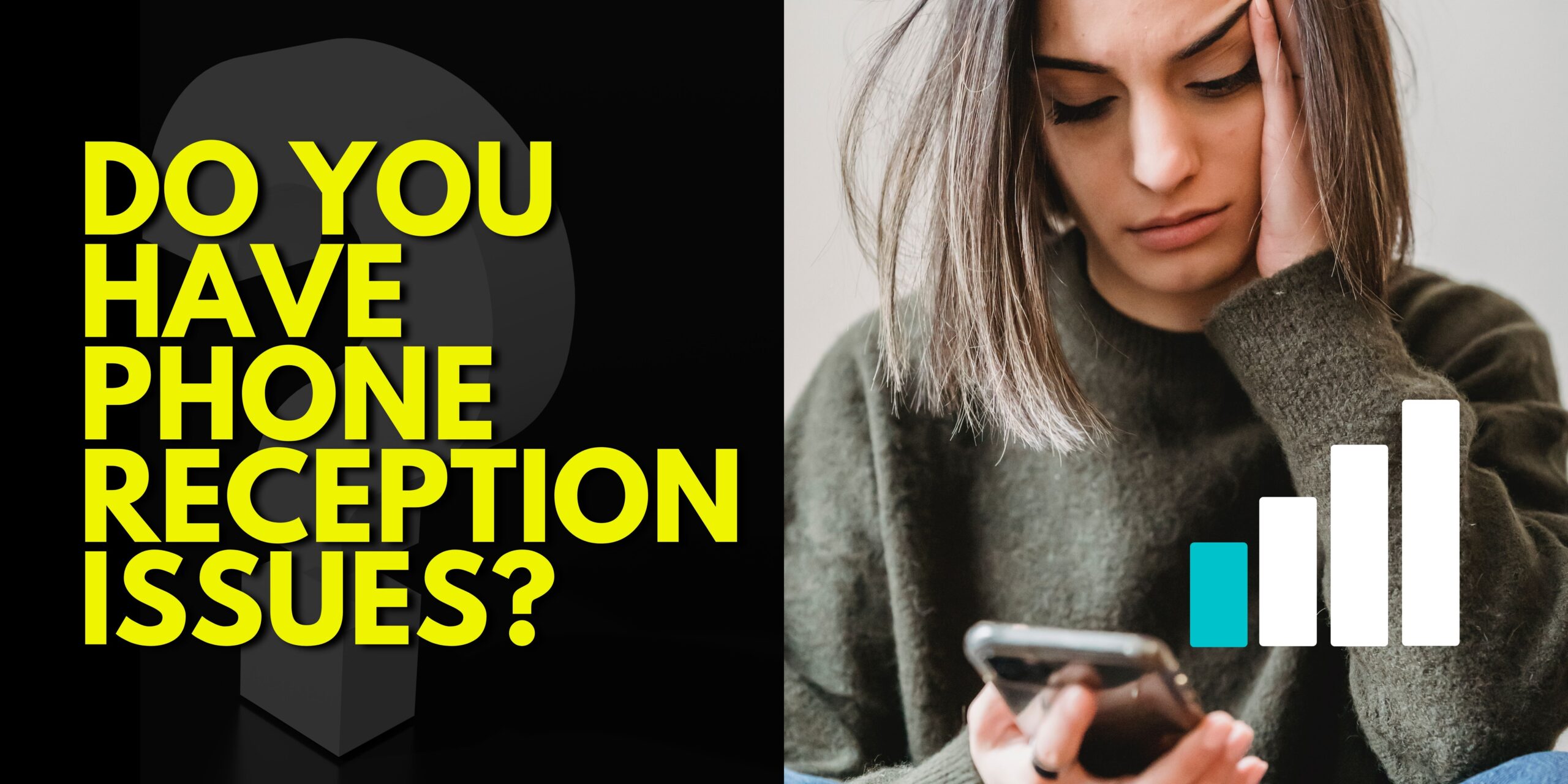 According to GSMA real-time intelligence data, there are 2.71 billion or 35.13% of the world's population who own smartphones. And at some point or another, we all have encountered poor or weak connection signals. One of the most tried-and-tested methods of improving signal is to switch to airplane mode, wait for a few seconds, and get back to the regular network setting. This is however a temporary technique and not a permanent solution if you are troubled by connectivity issues often. 
If you are one of those who face Mobile Phone Reception Issues, then Cel-Fi GO G41 Smart Signal Repeater is the most effective solution for you. In this article, we will explore all features of Cel-Fi GO G41 to understand how it is well-equipped for overcoming connectivity problems.
Need for A Strong Connectivity In Today's Digital World - An overview
The mobile industry has played a pivotal role in connecting people around the world. Mobile Phone devices have become powerful connectivity hubs, as the need for a strong mobile network reception has increased all over the globe. However, enjoying powerful connectivity all day long in your work and home spaces is never guaranteed. 
How often do we keep checking our mobile phone cell bars for strong connectivity? If you are facing persistent connectivity issues in your workplace, at home, (or out in the bush whilst camping) then it is time to switch to the Cel-Fi GO G41 which offers robust connectivity.
How Cel-Fi works
As communication via mobile phones has become more and more intrinsic to our daily activities, we expect the best and uninterrupted mobile connectivity. However, from thick concrete walls to tinted window glasses, they can be a deterrent in seamless mobile connectivity. The Cel-Fi Go is the best solution to boost and distribute your 3G/4G signal for better network coverage. It works by receiving the network signal, amplifying it and then re-transmitting it. Your mobile phone obtains the boosted signal from the Cel-Fi GO to improve voice and internet connectivity.
Why choose Cel-Fi Go G41? It's Features and Benefits
The Cel-Fi Go G41 is a high-performance carrier-grade solution that supports 5G NR operation for seamless connectivity and easy migration. With its 3G/4G voice and data performance, you can rest assured that you will enjoy uninterrupted and speedy networks during your online meetings, classes, or business engagements.

There is always a problem with poor connectivity no matter where you are in the world. You no longer need to worry about weak connections even in remote areas. With the Cel-Fi Go G41, users can boost cellular coverage up to 3,000 m2 when configured with the included donor and server antennas. Users can leverage a greater area coverage as the unit can be expanded with outdoor or additional server antennas.

GO G41 is curated for indoor spaces offering you better reception of voice and data so that you can enjoy your favourite movies, songs, and gaming at the fastest speed, uninterrupted connectivity, and clear voice and picture quality. 

The Cel-Fi solutions are easy to install, adapt to new networks easily, and are covered in 100 countries, making them customer-service-friendly with 200 operators worldwide.

The Cel-Fi engineering is designed to overcome the hurdles posed by trees, high altitudes, buildings, and erratic weather. The Cel-Fi suite of cellular coverage solutions is fitted with the Nextivity-engineered

award-winning Intelliboost® chipset. 

Cel-Fi solutions are network safe. They can boost signals 1000x more than other repeater devices (none of which are legal in Australia), thus covering large and remote areas. This is because Cel-Fi solutions are licensed to work in their network spectrum. They are controlled and operated by the operator's network and have to be registered.

Cel-Fi GO Smart Signal Repeaters has been tested, authorised and approved by the Government and all Australian mobile network owner-operators.
Does it really work?
If this unit can pick up 1 bar of signal, it will turn it into 3 or 4 bars of boosted signal which is ideal for those fringe areas where there is signal but not really usable signal. So if you run a business where it's critical for your customers to be able to contact you, one of these will go a long way.
How can I improve my Cel-Fi signal quality?
To get the most out of your Cel-Fi GO make sure that the input or 'donor' antenna does not see the output or 'server' antennas signal. In order to achieve maximum performance, these two antennas should be kept as far apart as possible. For example in a building, try positioning the antennas at different levels.
There is no power in my Cel-FI Go G41 Smart Signal Repeater
There are several factors due to which your system might not be functioning. The system might require a restart or there could be an adapter or a hardware failure. Have you checked the power outlet and that it is properly functional? Test some other gadget in the power outlet or shift your Cel-Fi device to another power source that is working for sure. If after checking all aspects, the Cel-Fi system still does not work, reach out to your customer executive for support.
I have installed Cel-Fi but I do not see more bars on my phone
Try rebooting your phone near the coverage unit so that the system gets refreshed and searches for channels all over again. If there is no major issue, this should do the trick. You must also check that your phone is compatible with the available channels that your Cel-Fi gadget is boosting. Since Cel-fi signal boosters are operator specific, they will not boost a handset that is not specific to its operator's network. iPhones show fewer bars when there is heavy traffic in the network. Alternatively, you can also check for alarms and other system performance icons via the Wave app.
Conclusion
Bad network coverage or dead network zones in buildings is common. Cel-Fi offers a great cellular solution to enjoy seamless connectivity and reliable coverage for maximum output. Cel-Fi GO G41 systems are scalable, flexible, and cost-effective. You can easily install them in your building, warehouse, at work or in your home to enjoy a stable cellular network connection right when you need them the most.