Introducing CERTiFi for Enterprise Test and Certification
A cloud-based solution to manage your projects with confidence at every stage.
Viavi Solutions has created a new cloud-based solution called CERTiFi, which is designed to help teams who work on structured cabling in enterprise networks. This tool is powered by the StrataSync™ platform and is designed to give each team member the information they need to complete their tasks accurately and on time.
The CERTiFi solution covers every stage of the project, starting with designing the project and assigning tasks to team members. As the project progresses, team members can use the tool to perform tests and analyze real-time metrics. This means that teams can have confidence that they will be successful at every stage of the project.
CERTiFi is a powerful tool that enables teams to work together more efficiently and effectively.
With this cloud-based solution you can:
Centralize your team and project specs
Manage your projects with confidence at every stage
Communicate job requirements and project statuses in real time
Track project status and analyze results from anywhere
Assign tasks directly to team members
Deploy tasks directly to instruments with the CERTiFi mobile app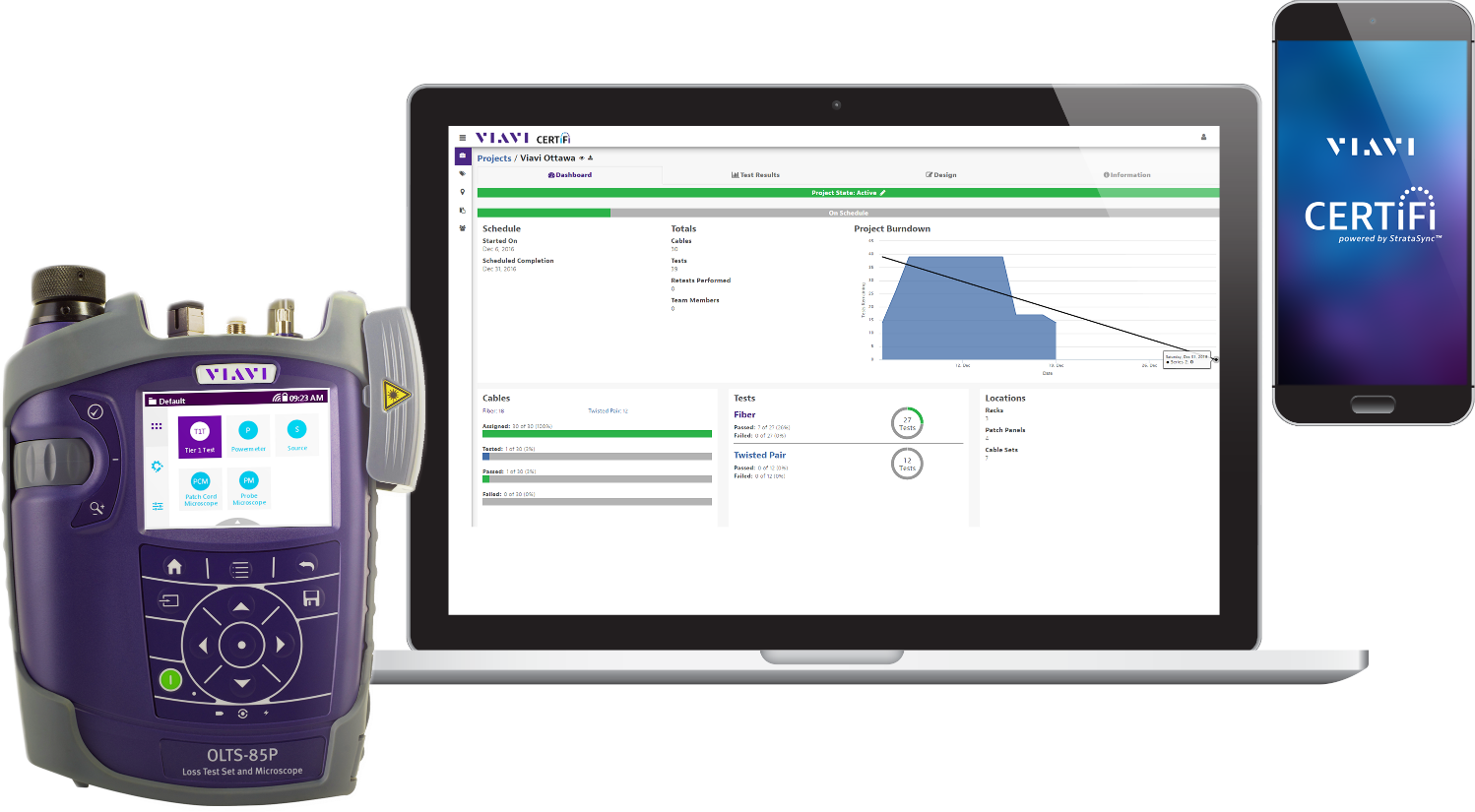 If you'd like more information, please call us on 1800 COVERTEL (1800 268 378) or contact us here.