Looking for a reliable networking solution that can stand the test of time?
Look no further than Connection Master from DNWP!
As an industrial benchmark, Connection Master is designed to last for decades, making it the smart choice for utilities, corporations, and enterprises. With high availability, service quality, and security, Connection Master is the ultimate networking solution that combines leading critical communications technologies into one device.
With Connection Master, you can enjoy a variety of existing communication means while moving towards the next generation networks. Managing features and settings is a breeze with the built-in technologies and suitable network management system, making it easy to provision services.
Say goodbye to unreliable networks and hello to a more secure, dependable future with Connection Master from DNWP. Invest in the best and experience the peace of mind that comes with knowing your network is built to last.
Contact us today to learn more about how we can help your business thrive!
Read the latest DNWP blog, why many airport infrastructure providers have chosen DNWP Connection Master to run their critical data.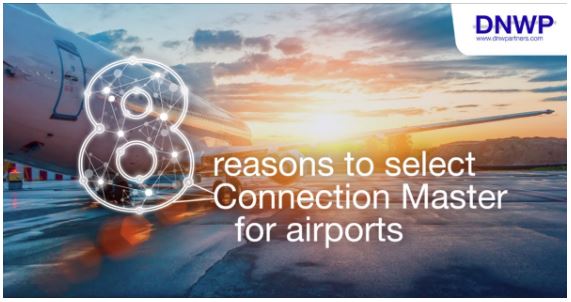 If you have any questions or would like a demo, please call us on 1800 268 378 or contact us here.