The TDMoEA Interface card for Loop-AM3440, Loop-O9550* and Loop-9500R* Series
The TDMoEA interface plug-in card is used to transport TDM (time division multiplexed) traffic over the IP network in addition to normal Ethernet traffic. As the communications network migrates from TDM to IP, the TDMoEA card provides a flexible and cost effective choice for the transport of legacy TDM signals. This card is to designed for the Loop-AM3440-A/B/C.
Key Features:
Hot pluggable interface card for AM3440-A/B/C and soon O9550A/C* and O9500R* series
Layer 2 switch with 4 Gigabit Ethernet ports for WAN or LAN connection
Support 64 TDM PseudoWire Emulation End to End with MEF-8 (TDMoE) , CESoPSN and SAToP of services E1, FE1, E1-CAS. T1, FT1 and n 64Kbps
Port transmission delay measurement
WAN and Bundle (PWE3) protection
There are four Ethernet ports with no limitation for WAN or LAN port assignment The TDMoEA card support point-to-point and point-to-multi-point voice and data application. It also supports 1 + 1 and 1 : 1 protection. Furthermore, the TDMoEA card of the AM3440 can work with IP67xx family and with TDMoEA* card of O9500R.
  Other Applications:
VPN Corporate Private Network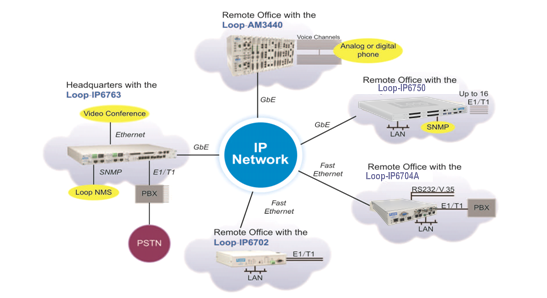 TDMoEA and QE1/T1 Protection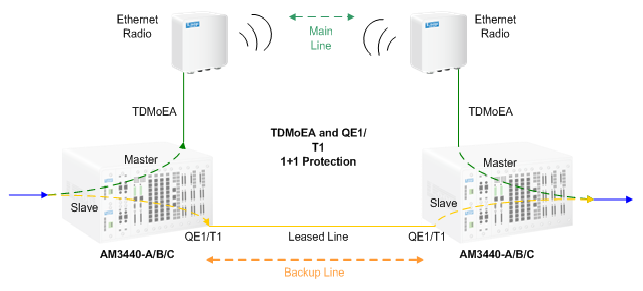 For more information, please call us on 1800 COVERTEL (1800 268 378) or send us an email at info@covertel.com.au