Albedo: AT.2048 E1-Datacom Tester
E1, Datacom, Wander, VF, FRL tester
ALBEDO AT-2048  E1/Datacom tester is a rouged full-featured battery operated E1/Datacom handheld tester designed in 2010provides easy navigation and high resolution screen. Low cost, full featured, it is a truly field tool for installation, acceptance and maintenance of PDH and Datacom links includes bi-directional (BER) test functions.
Valuable tool that offers generator, dual analyzer, USB, Ethernet, and RJ45 interfaces. It offers Jitter measurements and pulse mask, therefore it can monitor slots activity, delay and frequency measurements during more than seven hours. Test results can be saved in a Memory stick or transferred to a PC.'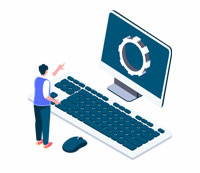 Albedo AT.2048 is an excellent tester for network operators, contractors and enterprise users that have to manage fixed and mobile networks that are using E1 and Datacom backhaul circuits.
Key Features and Benefits:
Latest technology: very fast !!
Based on Linux (does not hang-up)
Non-stop tester 24h on batteries
Double port BNC and RJ45
Extra rugged but lightweight
Monitor and Pass Through modes
Jitter measurement
Wander measurement (with all masks)
Pulse Mask
Cisco Data Cables
2xUSB & RJ45Ports
VNC remote control
Hand-held 1 kg / 2.2 lb.
100% MADE-IN-EUROPE