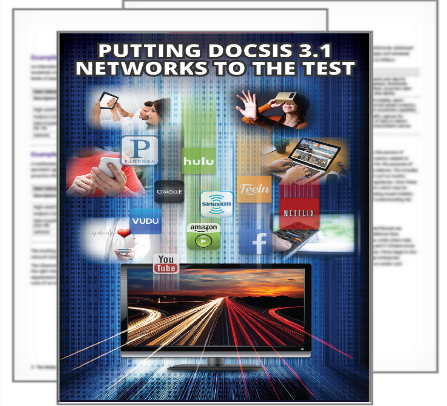 Today, cable companies are under enormous pressure to have DOCSIS 3.1 installations up and running quickly. Why? Unprecedented customer requirements for bandwidth, and stiff competition from emerging players.
Viavi offers performance analysis and troubleshooting solutions to ensure successful installation and maintenance of DOCSIS 3.1 technology. For example, the OneExpert™ CATV handheld tester, cloud-enabled via the innovative StrataSync™ application, offers complete fulfillment and service testing, and affords you end-to-end coverage for your deployments. You may download the infographic here.
You can also read more about it here.